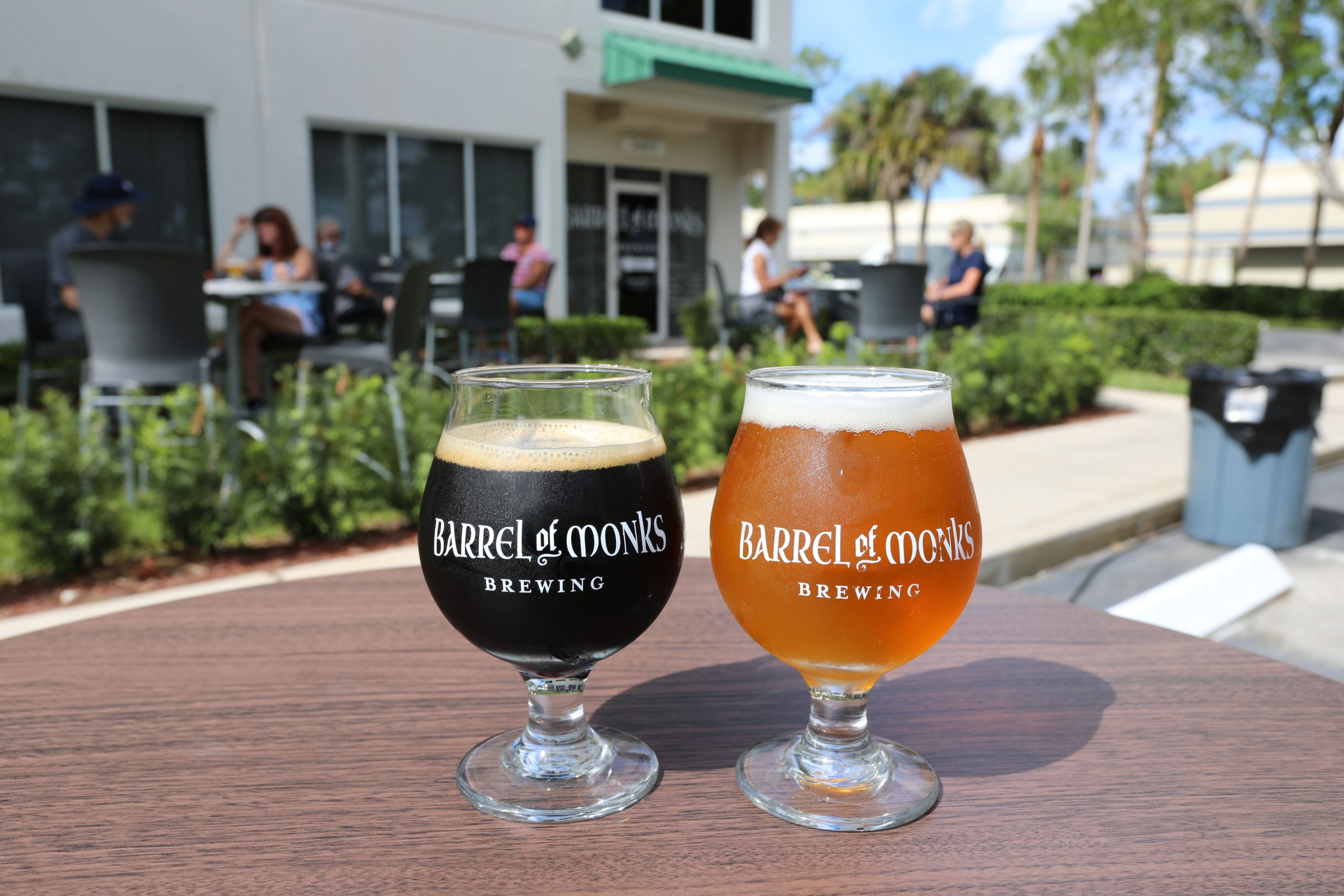 May 11th marked the start of Phase 1 re-opening in Palm Beach County, and Barrel of Monks brewery was eager to get pints back into the hands of thirsty beer enthusiasts. Strictly following precautionary safety guidelines set forth by the governor, Barrel of Monks opened the doors to its tasting room on Tuesday to the delight of the brewery's loyal fans.
With ample outdoor seating, frequent sanitation, social distancing measures and table service for all in place, beer was finally flowing through the taps again at one of Palm Beach's most unique and beloved craft beer spots. Burgers, tacos and other culinary delights were also being served once again from their on-site food truck – Cheffrey Eats.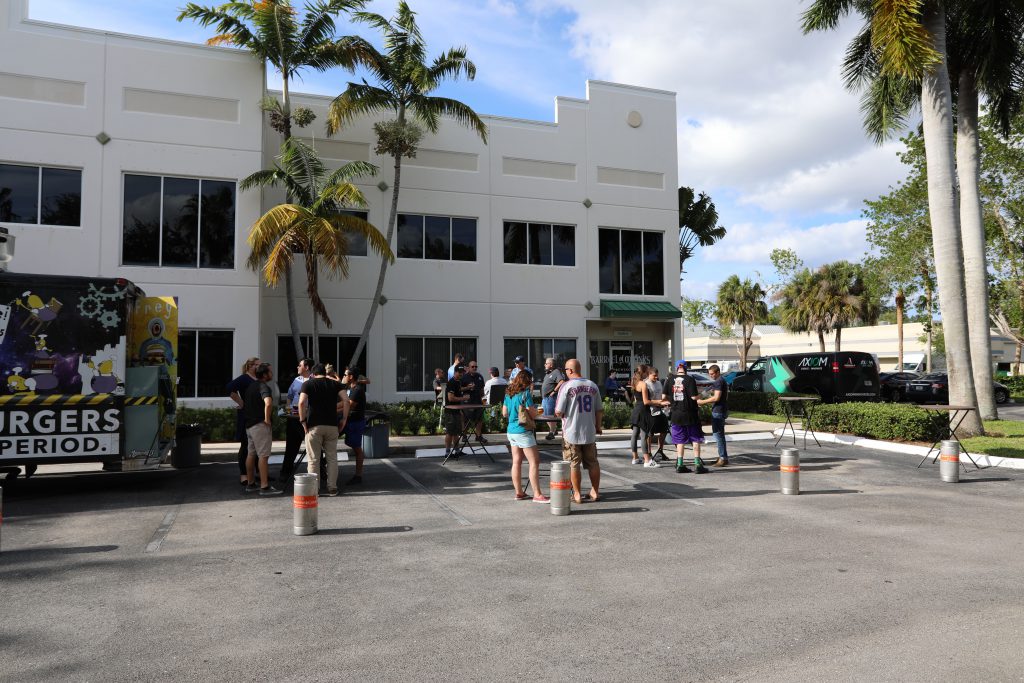 It was a cheerful atmosphere, crafted by a mix of pleasant weather and a palpable sense of liberation from the small crowd seated at the brewery's appropriately spaced outdoor tables. "We're letting out a big sigh of relief today," said Kevin Abbott, Barrel of Monk's Owner and Director of Operations. "It's an opportunity for us, not only to give some of these people a break from the monotony of being stuck in their houses, but also to get some of our staff back in and working again. To a lot of people, Phase 1 couldn't come soon enough."
The process of closing the doors and waiting out Covid-19 has been daunting. Axiom Innovations had just come on board as Barrel of Monk's agency of record, ready to set in motion a 90-day experiential marketing campaign, right before the global pandemic turned everyone's plans into now-distant memories. Tim Spain, one of Axiom's creative partners had this to say about these strange times, "With any creative project, you want to see it through to the end, so you can get a sense of closure, a sense of accomplishment. It's a bothersome feeling to start executing on an idea, and then it never comes to fruition because of something completely outside of your control. Definitely one of the most difficult times of our collective careers."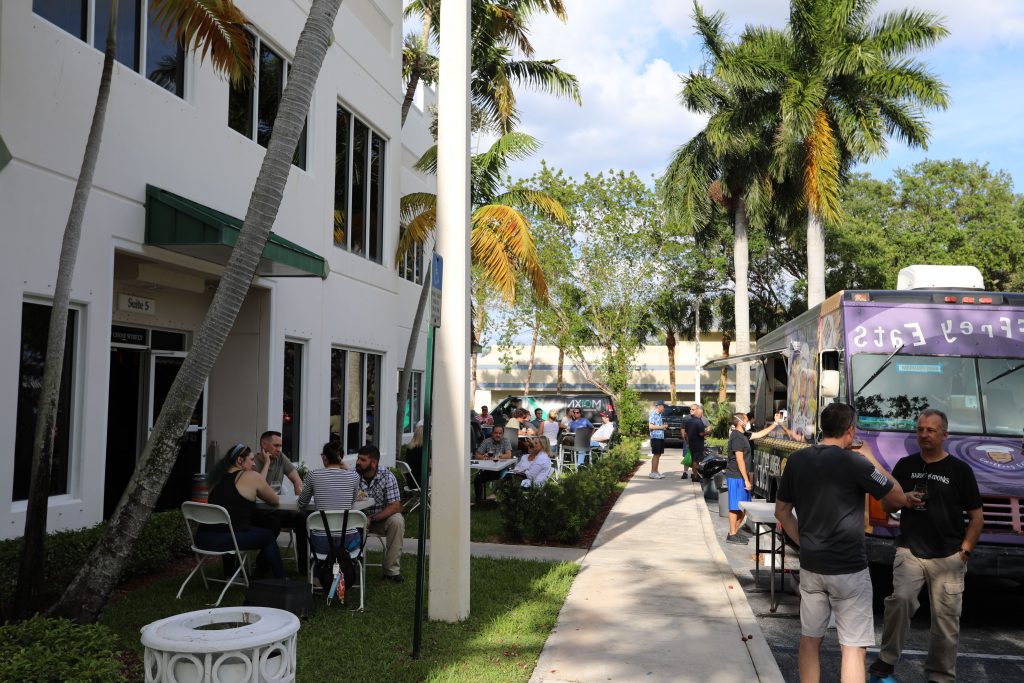 Brian Lenihan, Axiom's managing partner attended the phase 1 re-opening. "It was great to be there and see the locals respond and enjoy the fresh beer and great weather." he said. "There was an exciting vibe in the air, I think everyone was just so happy to be out of the house and in an environment with other people enjoying themselves. We had a huge campaign about to launch at their anniversary party which we unfortunately had to postpone, and this is the first step back towards normalcy."
Only time will tell if re-opening will continue as planned, but Barrel of Monk's owners are doing everything they can to be conscientious, with their customer's health and safety as their number one priority. "We are following every guideline put in place, and more." said owner Matthew Saady. "We know the immediate future of our business depends on our customers remaining healthy, and we're doing everything in our power to make sure everyone who comes to our brewery leaves here just as healthy as when they arrived – and a lot happier."
Barrel of Monks brewery is located in Boca Raton, FL, and is now open again from 4pm-10pm, Tue-Thu, 4-11 on Friday, 12 Noon-11pm Sat, and 12 noon – 7pm on Sundays.