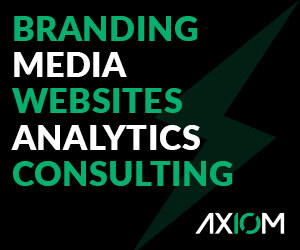 In the latest (2020) edition of South Florida Business Journal's list of top agencies, Axiom has burst onto the scene to crack the top 10 in its first year of eligibility at #9. In just its third year in business, Axiom has catapulted from a relative unknown to one of the major players in a crowded South Florida advertising space.
SFBJ's list is based on annual billings, and Axiom's $13.80m spent in 2020 sets them well ahead of the next contender.  Axiom's YoY billings almost doubled from their second year, up from $7.90m in 2019.  Even more impressive, Axiom's revenue numbers have achieved rocket-like growth since their inception. In year one, Axiom's revenue clocked in at $3.8m, accelerating up to $7.4m in 2019, and then again nearly doubling YoY to $13.59m in 2020. All told, Axiom attained 194% YoY revenue growth from 2018-2019, and 185% YoY growth from 2019-2020, for a total 2-year growth in revenue of 358%.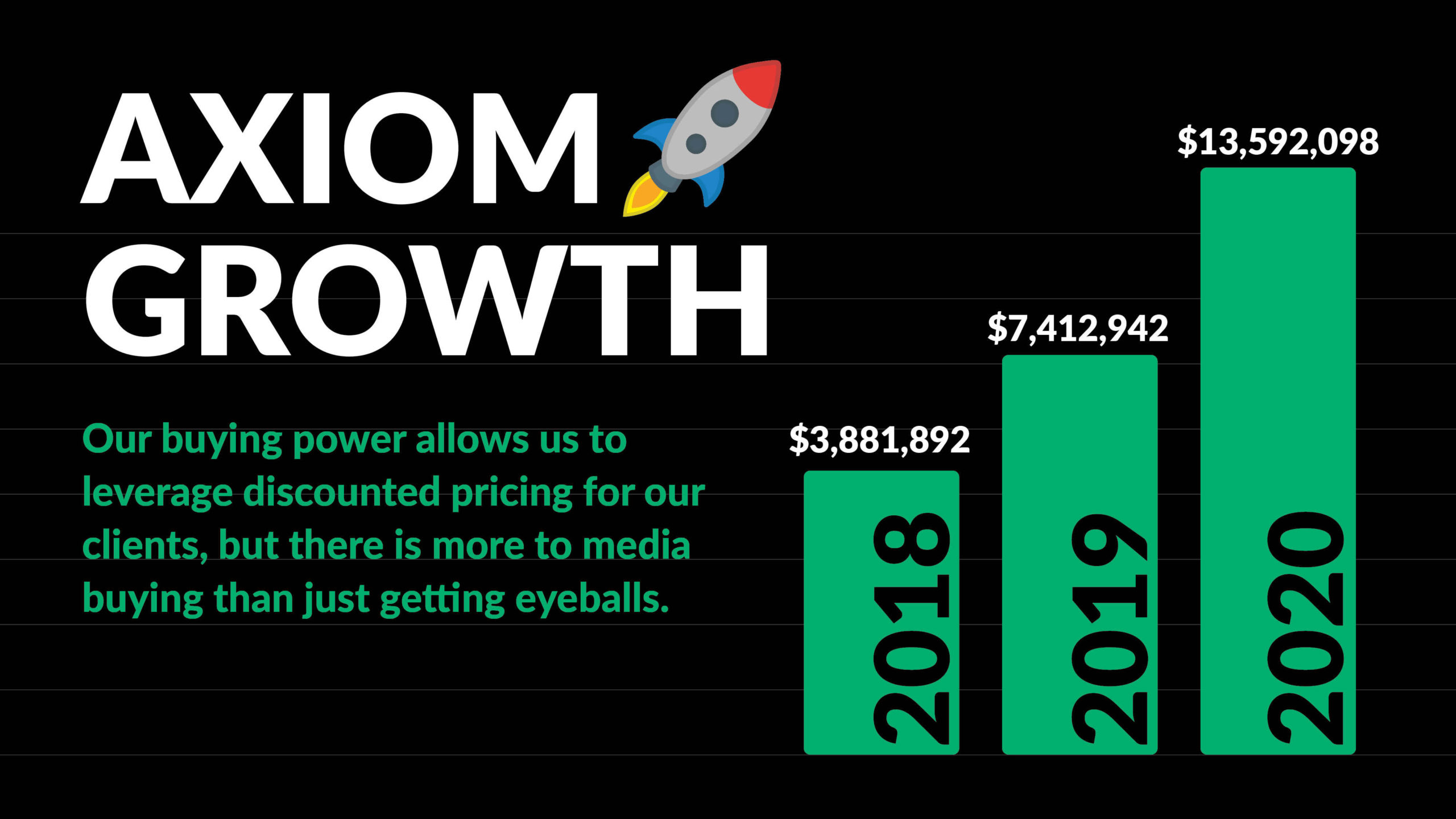 Axiom's growth can be attributed to the intrepid leadership of their partners, headed by Managing Partner Brian Lenihan:
"When we started Axiom, we knew exactly what we wanted to do: create an ultra-flexible, slimmed-down version of the 'traditional full-service' agency. The meta-goal was to create a creative environment where clients could deal directly with high level experts in day-to-day matters – no more getting handed down the line to a team of junior employees while paying exorbitant agency pricing at the same time. For us, being 100% transparent with our clients is a core tenet. Combining that approach to the advertising business with the high level execution on deliverables that we pride ourselves on has paid off in spades."
Creative Partner Dan Sharfin adds, "Having a small core of high-level, trustworthy people working on an account really eliminates a lot of the bureaucratic rigmarole that plagues the agencies we used to work for. Once we have a strategic idea, we simply focus on executing it to the best of our ability. The autonomy to work quickly and efficiently has helped Axiom keep our clients in front of their competitors at every turn."
Axiom's growing client list and work includes:
Quickly climbing the list of South Florida's largest agencies is an achievement Axiom's partners are proud of, but their main goal is continued growth.
Creative Partner Tim Spain weighed in on how that achievement has helped shape Axiom's view of their future, "We'll just keep putting out the highest quality work we can. There are a lot of ways to have your work validated but getting paid for it and having clients come back and recommending other clients to you is the best indicator. That people trust you to execute their vision and do work that is representative of their own businesses feels good, man."