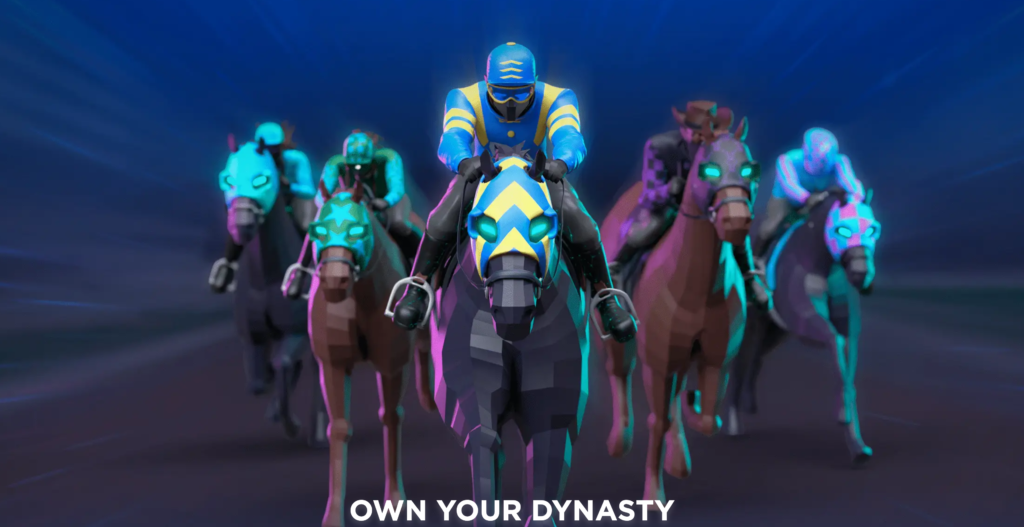 How Game of Silks' P2E Experience is Changing the NFT Game
Over the past few years, non-fungible tokens (NFTs) have been at the forefront of conversations in the world of crypto. Maligned by many as nothing more than inexplicably high-priced jpegs, the steady march of the adoption of NFTs by big brands, sports teams, etc has given rise to projects that look to change public perception by tapping into the potential of their vast utility.
Axiom has been delving into the world of Web3, attempting to identify projects that are pushing the potential of NFTs, creating projects and corresponding metaverses that are built for long-term utility and gamification.
Our current highlight is a Play To Earn (P2E) metaverse project based on the real-world of thoroughbred horse racing: Silks
Utility
Unlike many of its predecessors – whose value is confined to the digital artwork itself – ownership of a Silks avatar comes with significant utility; the likes of which offer extensive real-world value to ownership.
In total, the purchase of a Silks avatar grants you:
1. A Silks avatar, with 100% unique aesthetics (mint price (8/22) .42 Eth)
2. Access to the Silks metaverse and P2E game
3. A parcel of Sky Falls land (8/22 Opensea floor price .3 Eth)
4. First-rights to mint a Silks horse, along with rights to yearly horse mint
5. The chance to earn in game tokens, redeemable for real-world money
Avatars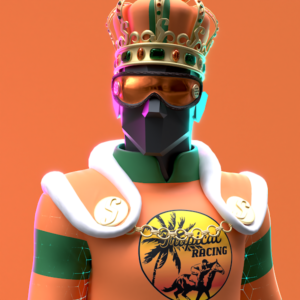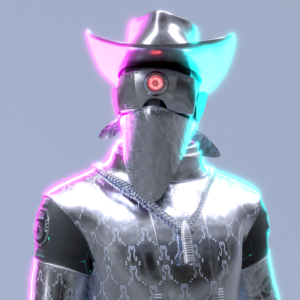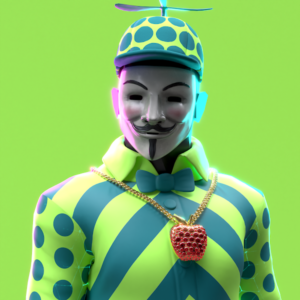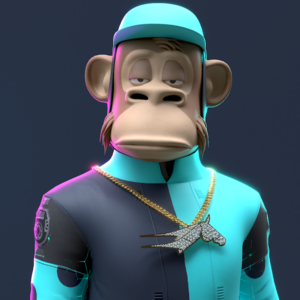 Holding a Silks avatar grants you an early lead in the Game of Silks, putting you on the fast track to accessing Silks Horses, exclusive rewards, and a groundbreaking metaverse experience. The Silks Genesis Collection consists of just 10,000 unique Avatars (this number is hard capped, with well over 6,000 already minted at the time of publishing), each with a its own artistic properties, some having rare features that instantly boost its worth. However, no matter their physical properties, every Avatar has the same worth and utility inside the metaverse.
Land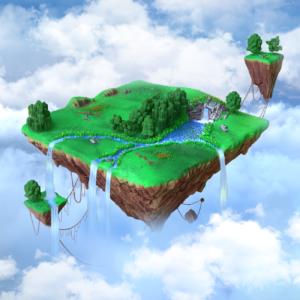 Another major feature of Silks utility is that all who mint an avatar are gifted a piece of Sky Falls land, which is independent of their avatar and is tradable and sellable as its own NFT.
An essential part of the Silks metaverse is land. Currently, the only land up for grabs is known as Sky Falls. Inherited by Genesis Avatar Holders, Sky Falls serves as the central region and foundation of the vast Silks metaverse. These highly coveted lands are scarce in supply and rich in utility. Owners enjoy special development rights and privileges exclusive to this core community. This includes building stables, which allow players to earn in-game currency through housing and staking of fellow members' horses.
Horses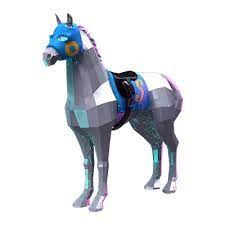 Owning a Silks avatar grants you the right to mint a Silks horse in the inaugural mint, as well as the right to mint a horse during each subsequent years' horse mint.
The cornerstone of the Silks metaverse and the key to the game's P2E system, Silks Horses are due for their inaugural mint in September 2022. Every horse is inextricably linked to one of the top registered 1-year-old thoroughbred racehorses in the United States. Your Silks horse will track its real-world counterpart's bloodlines, training progress and on-track performance, earning valuable token rewards as they win real races and breed real offspring. The horse will be yours throughout its entire lifetime – like drafting a fantasy sports player and holding the rights to them indefinitely – to hold, resell, or trade as you choose.
As far as utility goes, there's nothing in crypto that matches the potential of Silks P2E gaming experience. By tying real-world horses to each avatar, Silks is creating an entire world based on fantasy gaming.
When your horse wins races, and eventually plays a part in breeding real-life offspring, you will earn metaverse currency. Since the in-game currency will be capped, the DAO will have to buy back the game currency in order to keep the game going. This means your in-game rewards will start earning you passive, real-world income. The better your horse(s) performs, both in its career and beyond, the more money you could make. If you mint a horse, or multiples during each years' horse mint, you could make an exponential amount of passive income year over year.
Diverse Community
The Silks community is diverse and engaging, highlighted by a lively Discord full of varying channels, contests with real prizes, an array of very active syndicate groups, and an ever present and communicative ownership group. The founders are active daily: holding frequent round table discussions and AMAs. They have also formed committees within the Discord to address community concerns and to tap the knowledge and utility of its growing player base to grow the game, steering it in a direction that is positive for everyone involved.
The player group is also rich in global diversity, piquing the interest of the worldwide horse racing community to pull in users whose knowledge of the sport is second to none. They spread their wealth of knowledge freely to those players with a limited understanding of horse racing, who were pulled in through the world of crypto and saw Silks as a promising P2E project worth investing in. Together, these groups are actively working to raise the total pool of knowledge between Web3 and horse racing pros, developing a synergy within the community that will make the game more fun and effortless for all involved.
Lower Cost Barrier to Entry
Compared to other projects of its size and caliber, the cost to get involved with Silks is a significantly lower barrier to entry. While projects like Bored Apes and Cryptopunks can costs tens of thousands of dollars or more to buy and NFT and become a member, Silks is currently minting at .42 Eth (at time of writing the article).
With that buy-in, you are also granted a parcel of land with a current floor price of .3 Eth. This essentially means that you could mint an avatar and sell the avatar and the land at a profit (for full disclosure, there is a 45-day holding period on the avatar to claim the land).
Additionally, you are granted the opportunity to mint a horse in the inaugural horse mint in September, which could also be worth significantly more than the cost to mint.
Over-all the utility behind the Silks Avatar offers far more potential than the NFT itself, making the barrier to entry, as well as the risk associated with the cost, significantly lower than similar projects.
With all the Silks community has to offer, and with the game rolling out horse ownership in September, now seems like the ideal time to get involved while the barrier to entry is still low. Axiom sees Silks as one of the most robust and rewarding NFT projects out right now, with what looks to be a bright and rewarding future ahead.