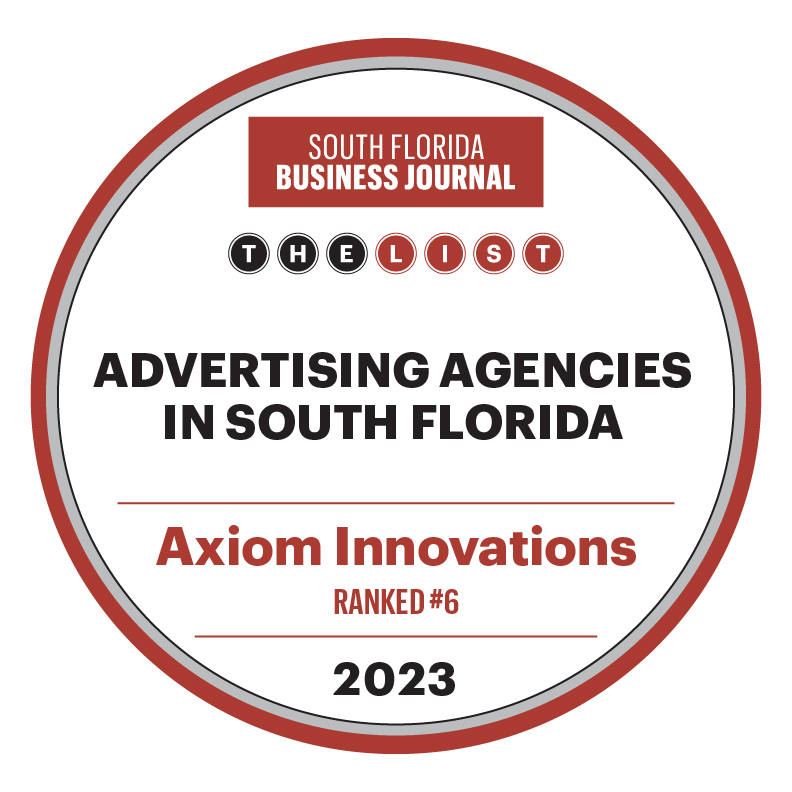 In the bustling landscape of South Florida's advertising industry, where creativity, innovation, and strategic prowess define success, Axiom Innovations has steadily risen to prominence. Recently, the company achieved a significant milestone by securing the sixth position on the prestigious South Florida Business Journal's list of top advertising agencies. This remarkable feat marks a tremendous leap of three spots from their previous ranking at number nine, demonstrating their relentless dedication to excellence and adaptability in a highly competitive market. This jump is attributed to tremendous year-over-year growth, with Axiom nearly doubling their billings from $18.71 million in 2021, up to $32.46 million in 2022.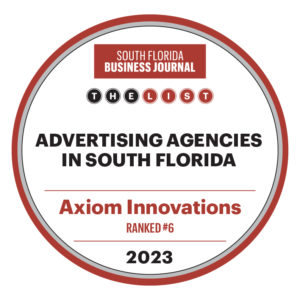 Starting as a small digital agency with a handful of clients in 2018, Axiom rapidly gained recognition for its unique approach to advertising and its focus on forging strong partnerships with clients. With an unwavering commitment to delivering results and exceeding expectations, Axiom quickly carved a niche for itself in the South Florida advertising landscape.
Over the past several years, Axiom Innovations strategically navigated through the challenges and opportunities presented by an ever-changing industry. The company's emphasis on staying ahead of emerging trends, adopting cutting-edge technologies, and fostering a culture of creativity and collaboration played a pivotal role in propelling them up the ranks.  By leveraging data-driven insights and understanding consumer behavior, Axiom tailors messages that connect deeply with target demographics.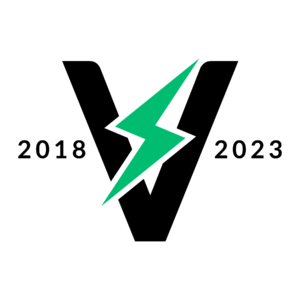 From multi-channel digital campaigns to captivating branding initiatives and engaging social media outreach, Axiom continuously proves its ability to adapt to the evolving preferences of consumers while maintaining its distinctive creative flair.
At the heart of Axiom Innovation's success lies its unwavering focus on its clients. Rather than adopting a one-size-fits-all approach, the agency takes the time to understand each client's unique goals, challenges, and brand identity. This client-centric philosophy has garnered them a loyal and satisfied customer base, leading to numerous referrals and continued growth. By establishing long-term partnerships with clients, Axiom goes beyond just executing campaigns; they become trusted advisors, offering strategic insights and personalized solutions to drive business growth.
As the advertising landscape continues to shift towards a digital-first approach, Axiom Innovations recognized the importance of embracing technology and data analytics. Investing in state-of-the-art tools and talent, the agency utilizes data-driven insights to optimize ad performance, identify trends, and maximize return on investment for clients. Their commitment to data-driven decision-making enables Axiom to remain agile and adaptable in an industry where consumer preferences and platform algorithms can change at a rapid pace. By analyzing real-time data, they fine-tune advertising strategies to ensure optimal results for their clients.
Axiom Innovations attributes a significant part of its success to its talented and diverse team. With a workforce comprising experts from various backgrounds, including creative design, marketing, and technology the company fosters an environment where diverse perspectives converge to spark innovative ideas. Through continuous training and professional development initiatives, Axiom empowers its employees to stay at the forefront of industry trends, ensuring that clients benefit from the latest advancements in advertising strategies.
Axiom Innovations' rise to the sixth spot on South Florida Business Journal's list of top advertising agencies is a testament to their unwavering commitment to excellence and client success. By consistently delivering innovative and impactful campaigns, embracing technology, and building a strong team, the company has positioned itself as a trailblazer in the highly competitive South Florida advertising industry.
As they continue to adapt to the ever-evolving advertising landscape and seek new ways to elevate their clients' brands, Axiom Innovations is poised to remain a driving force in shaping the future of advertising in South Florida and beyond.